Biological hazards
Emergency response to biological hazards.
We provide organisations affected by a biological incident with reliable and professional cleansing and disinfection services so that they can get their operations back up and running quickly and compliantly.
We help to ensure facilities, offices and vehicles are cleansed, hazardous waste material removed and professionally disposed of, and units prepared for continuation of business, so you can reduce the risk of transmission.
Thanks to our environmental and hazardous materials expertise, we can offer both specialist decontamination and transfer of hazardous waste to give you complete peace of mind.
Added value

We are a specialist service provider to the UK Government for incident response, decontamination, and management of hazardous waste.

Specialist teams can mobilise within 2 hours following a confirmed outbreak.

Our professional avian influenza decontamination service is completed to DEFRA and APHA standards.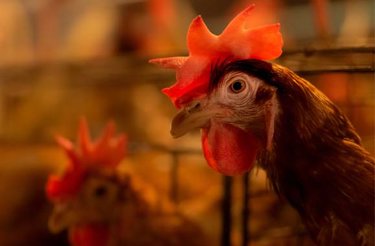 Avian influenza (bird flu)
Highly pathogenic avian influenza (H5N1) or bird flu refers to the disease caused by infection with avian (bird) influenza (flu) Type A viruses. These viruses naturally spread among wild aquatic birds and can infect domestic poultry and other bird and animal species.
You might also be interested in...
Keep your business compliant and protect the environment while reducing the risk of operational downtime
Find out how Adler and Allan reduce your risk and support you on your journey to Net-Zero through the management and maintenance of assets.
Contact our experts