About us
Our mission is to solve the problem of pollution in air, land, and water
We're solving todays biggest environmental challenges by expertly managing infrastructure to prevent pollution. When environmental incidents do occur, we swiftly respond across air, land, or aquatic environments.
Our specialist environmental consultancy aids organisations in preventing and remediating pollution whilst shaping their strategic environmental and infrastructure plans. Our environmental engineering constructs, maintains, and transitions assets to achieve operational and ESG targets.
To address increasing environmental challenges, dedicated divisions tailor our expert services for water, energy, and large-scale industrial infrastructure. Together with our customers, we're transforming infrastructure to create a sustainable economy, a healthier environment, and a better future for humanity.
Environmental
Our environmental consultancy ensures organisations have practical pollution prevention strategies, and when the worst happens, they are able to quickly understand the impact of pollution events in order to mitigate its impact. Their expert engineers work every day to install, build and maintain the environmental assets that protect businesses, communities and people from the impact of pollution.
Water
Our Water division focuses on the challenges of ageing wastewater and freshwater networks by creating their long-term asset strategy and delivering ESG in action by engineering solutions in infrastructure enabling water companies to deliver on their commitments for water security and pollution prevention.
Energy
Our expert engineers prevent pollution in ageing hydrocarbon infrastructure and are changing the way we power the economy, by installing the sustainable energy infrastructure. Additionally, they advise businesses on sustainability and carbon reduction strategy, building approaches to meet their ESG commitments.
A message from our CEO, Henrik Pedersen
Awareness of the profound impact our businesses, economy, and choices have on our environment is growing.  It is now imperative that we shift towards a more sustainable approach in how we operate, work, and live.
Our vision is a world where we:
Proactively prevent and mitigate pollution events across all environments and contexts, placing a strong emphasis on tackling complex pollution challenges such as forever chemicals and PFAS, which are increasingly pervasive.
Effectively manage water resources, especially in regions with ageing water infrastructure. We aim to enhance wastewater infrastructure to prevent sewer pollution events and develop sustainable freshwater supply systems to meet rising demand.
Enhance biodiversity to not only bolster agricultural yields but also foster a sustainable world with a richer ecological landscape.
Facilitate the transition to new, clean energy sources, supporting society's journey towards Net-Zero and thereby curbing pollution.
Adapt and mitigate the impact of climate change, ensuring our ability to thrive in a changing climate.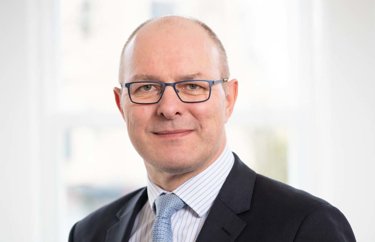 The United Nations initiated its ESG program to unify the global community in making this crucial transformation. Adler and Allan stands at the forefront of this, actively creating practical, sustainable solutions. We minimise environmental impact and enhance the resilience of business to respond to and manage climate change.   
Our mission encompasses delivering comprehensive environmental consultancy and engineering services that not only better the environment but also cater to the diverse operational needs of our customers.
The 21st century will present numerous and sustained environmental challenges, but embrace them proactively for our clients, putting ESG principles into practical action every single day.
You might also be interested in...
Keep your business compliant and protect the environment while reducing the risk of operational downtime
Find out how Adler and Allan reduce your risk and support you on your journey to Net-Zero through the management and maintenance of assets.
Contact our experts