Environmental consultancy and strategy services
Assessment and monitoring to prevent and mitigate environmental impact, to achieve compliance and ESG goals.
To understand your environment and the impact your operations have on it you need a partner you can trust to provide strategic advice.
We help organisations understand and monitor the environment to reduce risk and enhance performance, so that they can ensure compliance and environmental quality, increase biodiversity, and achieve their sustainability, development, and investment goals, through expert advice and bespoke, pragmatic, commercially focused solutions.
Hazard vs risk
A hazard has the potential to do harm to you or the environment. A risk is the likelihood of a hazard causing harm.
The Source–Pathway–Receptor model
Our consultants operate using the Source–Pathway–Receptor model to identify pollutant linkages.
The model describes the flow of environmental pollutants from a source, through different pathways to potential receptors. An environmental risk will contain all three. A source describes the source of pollution such as a spillage incident. The pathway allows the hazard to cause harm. A receptor is something that could be harmed like a river. All three together creates a pollutant linkage.
---
Informed, integrous, independent advice
Need help understanding where the biggest environmental risks are on your estates?
Selling part of your site but worried its environmental condition will negatively affect the price?
Struggling to win contracts because your ESG offering is not strong enough?
Your environment is fundamental to the success of your operation. As your environmental partner, it is fundamental to ours.
Features
Our understanding of the regulators is second to none and many of our people are former regulators themselves.
Market leading, truly expert environmental consultancy advice with the most pragmatic solutions.
More expertise than anyone else to help you with any problem you could have.
More specialist services to diagnose your problem than anyone else.
Added value

Expertise
120 experts with over 1,000 years of experience across our consultant team.

Prevention-first mindset
With the most effective set of services in our business class.

Remediation
Managed and resolved environmental risks associated with over 100m litres of hazardous material losses.

Experience
Successfully dealt with some of the most polluted, dangerous, hazardous sites in the country.
Win more contracts with demonstrable ESG solutions
It is a legal requirement for all large organisations to disclose their energy and carbon emissions. These organisations are looking to their supply chain to support their ambitions and tenders are increasingly demanding evidence of your commitments. We help clients to understand their environmental impact, decarbonise, achieve their ESG goals, and gain competitive advantage.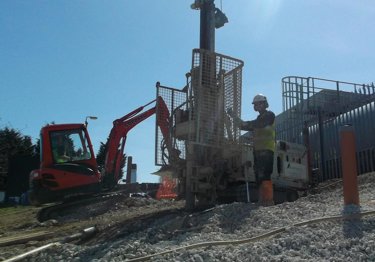 Land quality
Understand, manage, and reduce geotechnical and environmental risks in land transactions and development.
Environmental claims management
Manage your environmental insurance event effectively and efficiently through response, site investigation and remediation.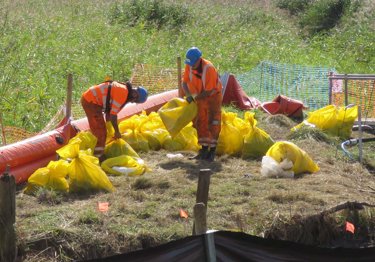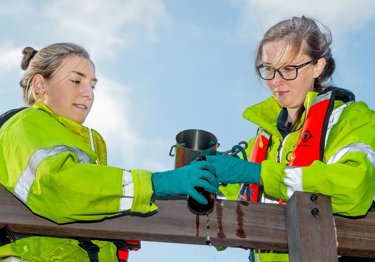 Environmental permitting
Ensure your site remains compliant with environmental and discharge permits.
Water quality monitoring
Planned and responsive water quality monitoring to evidence compliance with discharge permits or the impact of an uncontrolled discharge.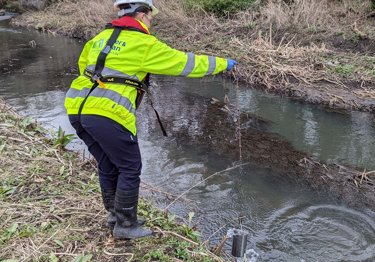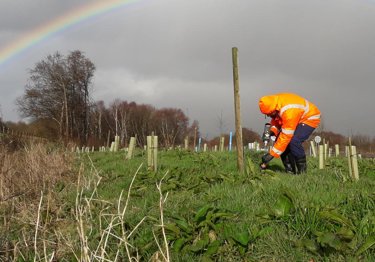 Ecology
Protect the natural environment by adhering to regulatory and statutory compliance around development of land or environmental incidents.
Sustainability and Net-Zero
Understand your operation's environmental impact, decarbonise, achieve your ESG goals, and gain competitive advantage.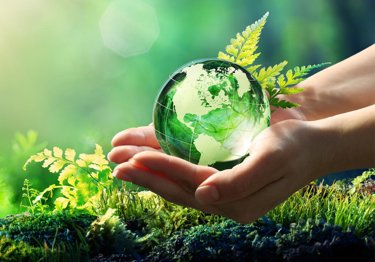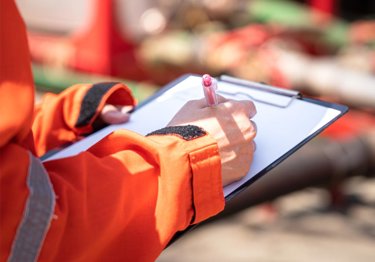 Environmental compliance assessment
Ensure the integrity, condition, and compliance of industrial assets.
Strategic asset consultancy
Professional services for the water, energy, and environment sectors.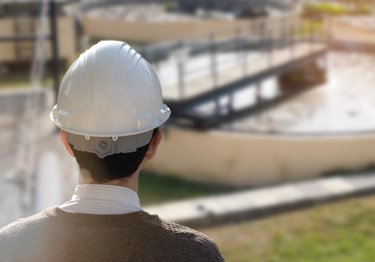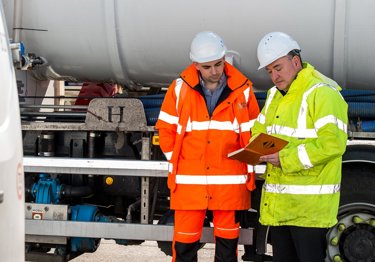 Chemical legislation
Ensure compliance with chemical legislation through 24/7 contracted specialist chemical advice, compliance services and training.
"I've taken some time to read through the report and am really grateful for the time and effort that I know has gone into putting it together and to the monitoring over the last year or so."
Environment Advisor, East Midlands Airport
Keep your business compliant and protect the environment while reducing the risk of operational downtime
Find out how Adler and Allan reduce your risk and support you on your journey to Net-Zero through the management and maintenance of assets.
Contact our experts